Apt 303 -- rue de Sevigné -- 4th District --
Sleeps
Bdrms
Size
Night
Week
Month
Min. Stay
4
1
35m2 (350ft2)
135€
945€
2835€
3 Nights
---
2nd floor without elevator
This is an apartment in a legendary area full of small supermarkets, bakeries, Street Market, Laundromat, internet café, designer's shops and fashion creators. The Marais is considered the oldest and one of the safest neighborhoods in the capital.
In the heart of the Paris, the most desirable and trendiest area, the Marais, was originally a swampland until the 12th century. From that time, little by little number of constructions was settled, such as the sculptured stone and private mansions peculiar to this district. All the restorations make it a jewel of architecture mostly from the 16th, 17th and 18th centuries, a must to see for those who are fond of architecture.
It's home to some very famous museums such as the Picasso and Carnavalet museums. It also has charming, narrow streets, stylish shops, and traditional restaurants and cafes.
It's located within walking distance to the Notre Dame Cathedral, the Louvre, the Hotel de Ville, Saint Michel and the boulevard Saint Germain. The closest metro station is Saint Paul - Le Marais (Line 1).
Click on image to view at full size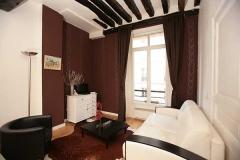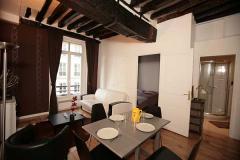 ---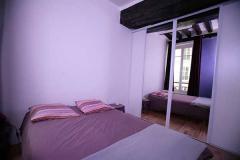 ---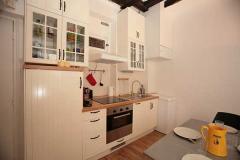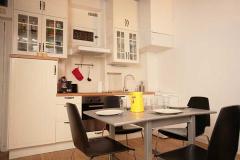 ---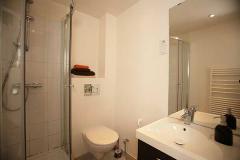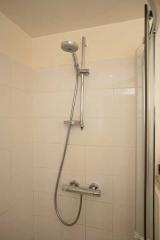 ---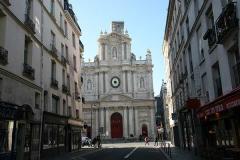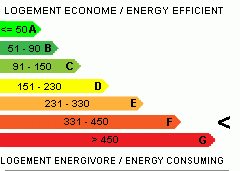 Energie = F : 331 - 450 kWh ep/m2 an