Apt 121 -- villa Montcalm -- 18th District --
Sleeps
Bdrms
Size
Night
Week
Month
Min. Stay
6
2
100m2 (1000ft2)
200€
1400€
4200€
3 Nights
---
4th floor with elevator
This lovely apartment is situated on the street known as Villa Montcalm in the 18th arrondissement at the foot of Montmartre. Living in a Villa is a privilege. The street is closed off at both ends, thus isolating it from street traffic and it's associated noise. Only owners and renters with the entry code can enter the street.
Another advantage of this apartment is its location. The day following his coronation, Napolean was asked to choose between Versailles and Paris. His reply was, 'Versailles is certainly more beautiful, but in Paris everything is within a hand's reach'. The same can be said of this neighbourhood today. It's not located in the touristy sections of the city, but it offers easy access to the most popular tourist spots with two metro lines and several bus stations within 500 metres of the apartment.
You'll also find wine cellars, cheese makers, bakeries, fisheries and fresh vegetables brought in daily from France and abroad. The local open-air market on the rue Poteau is well known for its quality and prices. From a culinary aspect, you have the choice of traditional French restaurants as well as those specializing in exotic cuisine from Greece, Turkey, Japan and India. You'll also be pleasantly surprised with the bill at the end of your meal.
You're within walking distance to Montmartre where you can visit the Sacre Coeur Basilica or wander amongst the famous celebrities such as Offenbach, Berlioz, Alfred de Vigny and Emile Zola whose souls lie in rest at the Montmartre cemetery. For those who enjoy the adventure of a treasure hunt, follow the map to the 'Marché aux puces' or Flea Market just a few minutes walk from the apartment where you just might discover a beautiful antique to bring back home with you.
At the end of your day, you'll return to a spacious and luxurious apartment with 3 metre high ceilings designed to sleep 6 comfortably. There's even a baby bed in case you'd like to bring along a tiny 7th. The well-equipped kitchen will let you try your hand at French cooking. The rooms are furnished in antique period furniture from Louis XVth to Regency and Louis Philippe. It?'s the perfect apartment for a family looking for a truly French experience.

A private parking space is provided for free in a building 50 metres from the apartment.

Click here if you'd like a virtual tour of the apartment.
Click on image to view at full size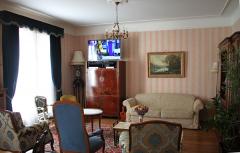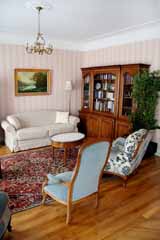 ---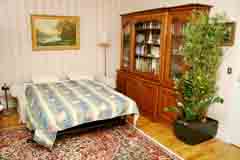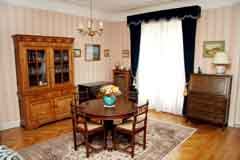 ---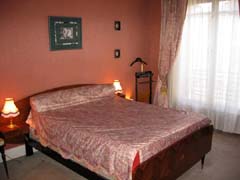 ---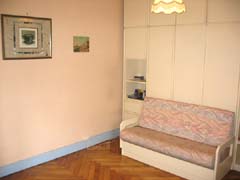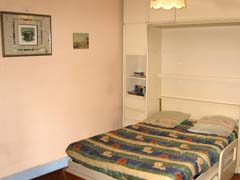 ---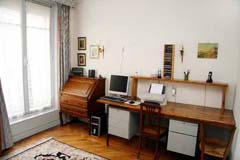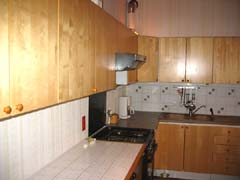 ---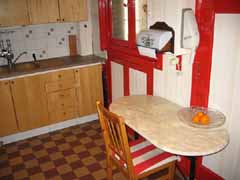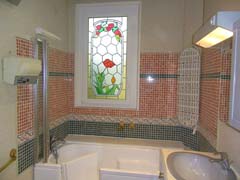 ---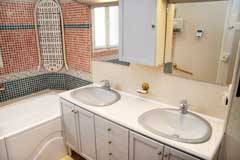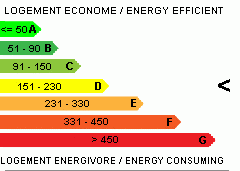 Energie = D : 151 - 330 kWh ep/m2 an